7 Key Content Marketing Questions to Ask Yourself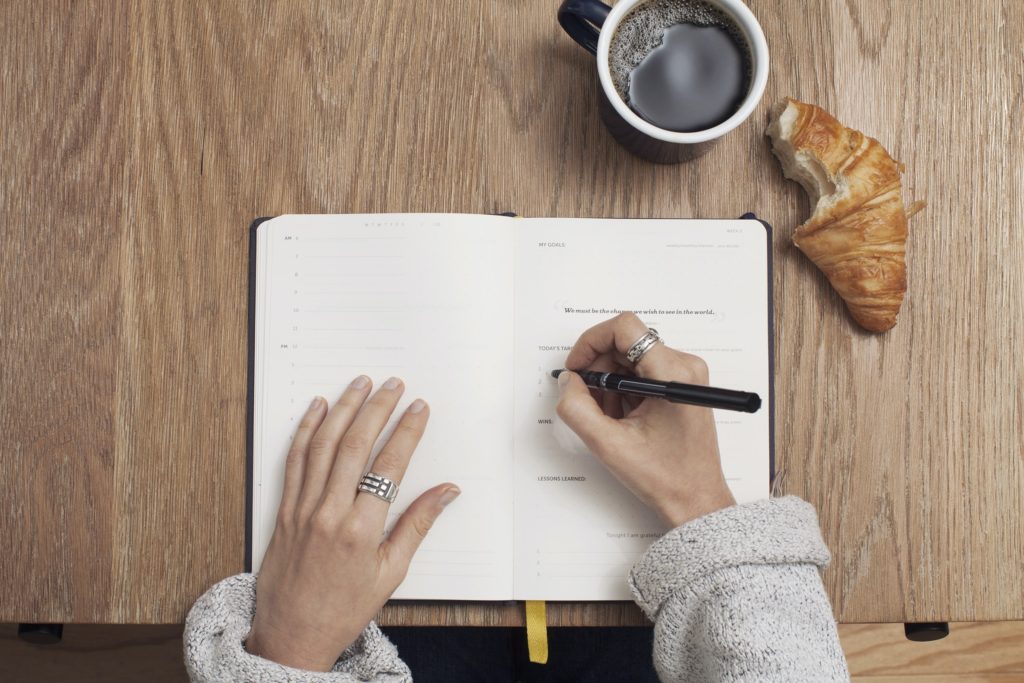 Content marketing aims to reach out to people who may find it relevant and useful to their needs. Content must be optimized according to your target market's persona. In order to win at content marketing, you need a strategy that addresses these seven strategic questions:
Who We Are (Vision, Mission and Values),
What We Offer (Products/Services)
Where (Competitive Analysis), Why (KPI and Web Analytics)
Who (Characters)
How We Get There (Traffic Sources)
How To Make Better – Optimization
In this blog post, we'll explore what each of those means in detail so you can create a winning strategy for your business.
Who We Are (Vision, Mission and Values)
Vision: Vision is a statement that describes what your company desires to become in the future. It outlines guiding principles and provides a long-term view of where you want your business to go. The vision is part of what defines your organization's culture and values.
Mission: Mission is the primary reason for your existence. This mission statement provides a short-term view of your business and what it wants to accomplish.
Values: Values are behaviors that help you achieve the company's mission and vision. They describe the things you believe in, including how you treat customers, employees and partners. Often expressed as an acronym, like TACT (Treating all Customers Successfully), values are the character of your business. They're what keep you on track when times get tough and visions become foggy.
What do we offer (Products/Services)
Make a list of your company's products or services. Be as specific as possible by breaking down subcategories of the product category to give customers a better understanding of what you offer. Define a unique selling proposition that sets you apart from your competitors. What makes your product or service better than the competition?
Where (Competitive analysis)
The marketing landscape has changed significantly over the past decade as new technology and techniques emerge each day. If some companies are beating you on search results, for example, it's important to know why so that you can make changes that will improve your position. Competitive analysis is how you define the playing field so that you can keep score. It's about knowing where you stand now, and then tracking your progress over time.
Why (KPI and Web Analytics)
Why does one company outperform another? The answer is often found in its ability to demonstrate the value of the business through its content.
Key performance indicators, or KPIs, are actionable measurements that align with company goals. For example, a key business goal may be to increase revenues. To track progress toward this goal, you might measure your web traffic by number of new leads generated per month. These unique monthly visitors become your primary key performance indicator, or KPI.
Web analytics are the tools used to track your KPIs and measure your progress over time. They can be both free and paid tools that work with platforms like Google Analytics, HubSpot, Moz Pro, HootSuite and SocialFlow. You'll want to pick web analytics tools that automatically score your content marketing efforts.
Who (Characters)
From the CEO to your customer support managers, you'll need different characters to help communicate and tell stories across each channel. If your company has co-founders, consider assigning one as a public spokesperson for the brand and then work with him or her to develop a consistent style guide that addresses tone, grammar and voice across all channels.
When content marketing speaks of audience, it usually talks about the persona that an organization creates or borrows from another. For example, Oracle has a separate blog for salespeople and one for marketers. Hubspot also has different personas within its blog.
You may choose to create your own set of personas, which are based on the various member of your target audience. In this case, you must come up with a set of characteristics that define each persona.
How We Get There (Traffic Sources)
Your traffic sources tell you where customers are coming from, or how they're finding you online. It's important to include search engine marketing and social media in your content marketing strategy so that you can find new customers. Here's a quick overview of the different types of traffic sources:
Search engine marketing (SEM) is the use of paid ads that appear in search engines like Google, Bing and Yahoo!.
Social media is a collection of online communities where people share their interests. It can be difficult to track direct conversions from social media when you're new to content marketing, but the long-term benefits are worth the investment.
Referral traffic comes from sites where customers are directed to click on links, like a brand- or topic-specific Facebook page.
Direct traffic is web traffic generated by hitting a bookmark or typing in your domain name directly into the address bar of their browser.
Email marketing is updating your subscribers and encouraging them to share your content with their friends.
Other traffic sources include display and banner ads, paid search (PPC), email marketing (eDM) and offline advertising like TV or radio ads or print media.
How To Make Better (Optimization)
Once you have all your content pieces and online assets published, make sure they're working. Set up an editorial calendar that includes promotions and advertising campaigns with specific launch dates. Measure these campaigns to see what's effective and what isn't. These measurements will allow you to track how people interact with each bit of information – from where they come from, how long they stay and what actions they take next.
Be flexible enough to change the strategy if the early results aren't promising. You don't want to be stuck with a plan that isn't working, so be sure to ask yourself how you can make it better.
If you're looking for quality content marketing services, contact our company today. We can provide a great deal of expertise in this area that will help you create the best possible articles and other types of web content to use on your site or social media platforms. You might have noticed some common questions popping up over and over again during the course of reading this blog post-our team has answers! And if we didn't answer all 7 key questions, get in touch with us because there are many more things we could tell you about how to make an impactful website experience through proper SEO optimized written word.