Improve Lead Conversion on Mobile
Improve Lead Conversion of Website For Mobile
While working on a lead focused mini website for a client, we wished to add quick CTA buttons on website for mobile.  The client was interested in increasing his overall leads. As more than 70% of traffic for the client's website came through mobile, it made sense to add fixed CTA buttons on mobile device at bottom viz. Whatsapp , Email & Call Phone button.
The client used to offer his services based on initial assessment of user's requirement. We believed that having a fixed CTA buttons on mobile devices would surely increase his overall leads. Sure enough, the leads increased by whooping 30% . Client was happy and we were happy as well.
How To Increase Lead Conversion of Website On Mobile
You can also create something similar on your WordPress website using Mobile Contact Bar plugin. This simple plugins allows you to add CTA button and let's you configure visibility of same for various devices i.e. display for mobile, tablets,  desktop etc.
A rough display of how the mobile contact bar would appear on mobile is attached below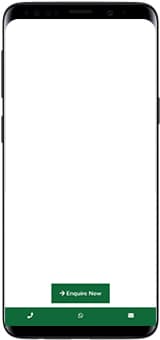 You can customize appearance and color of the contact bar and add relevant CTA buttons to the buttons.  Blog writers can use it to add Social Login Buttons like Facebook, Twitter, Linkedin.  Lead Generation Agencies can use it to add CTA buttons for some actions like Contact, Email, Skype button, Download etc.
The possibilities are limitless. Using Mobile Contact Bar you can allow your users to take desired actions quickly. They ahave good experience with your website.  So next time you are looking to optimize your lead generation page , do give this plugin a try.
We have more than 10+ years of experience in WordPress. We have helped several of our clients to optimize their landing page for more lead conversions. If interested, kindly contact us and we would be happy to work with you.