WooCommerce Google Sheet Automation
Why WooCommerce Google Sheet Automation / Integration
Maintaining an online business can be very time consuming. For example: Chargebacks, managing your virtual inventory, and the list goes on. If your business is a WooCommerce based business, we have an awesome trick that will make your life a lot easier. Using webhooks and automation you will be able to connect your WooCommerce site directly to Google Sheets so you can maintain your data in one place.
We understand order management and fulfillment can be a logistical nightmare for some e-commerce site owners using WooCommerce,
Using WooCommerce – > Google Sheet automation via services like Zapier, Integromat, Pabbly, Integrately one can easily pass their order data directly to Google Sheet.
Store owners need not login to their website to get information about order details.
In case you are starting your new WooCommerce store, following basic Scenario in Integromat can help you a lot.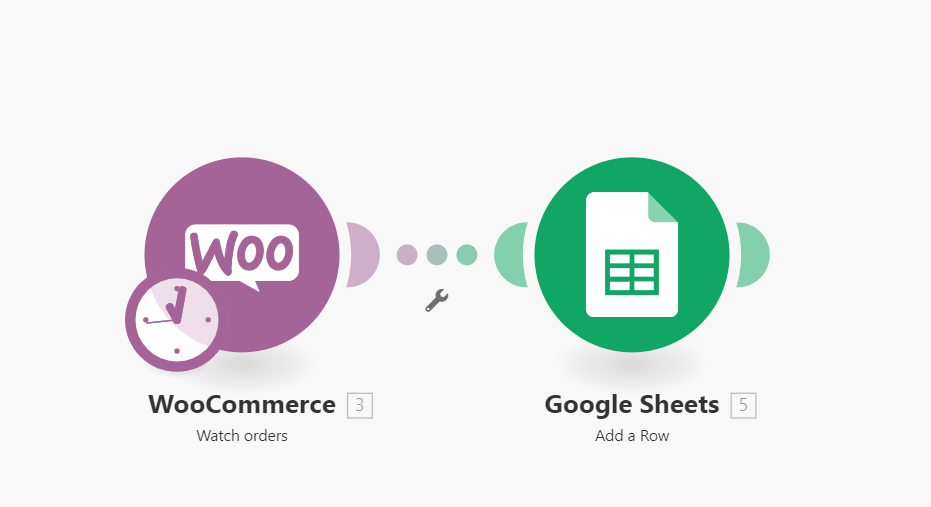 With more than 15+ years of experience in WordPress Website development XENRION can help you with woocommerce and google sheets webhook automation. This way you can receive all your customer orders in a google sheets spreadsheet and have all the information updated in real time. This will help you with better inventory management, smarter decisions, and better reporting to your boss.