Google My Business Optimization FAQs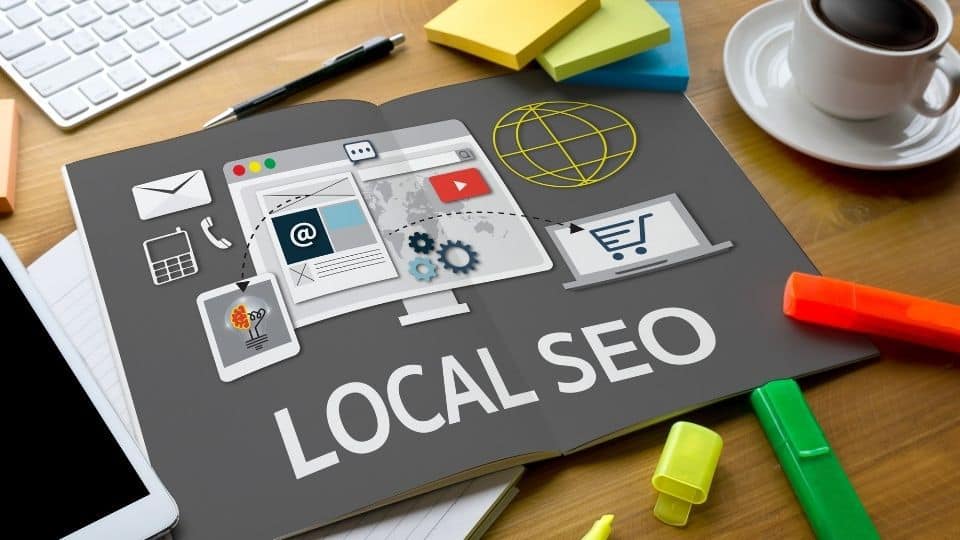 What is Google my business Optimization?
Google My Business Optimization is a way for businesses to optimize their google my business page. Google My Business optimization includes increasing visibility of your business on Google Maps, enhancing your social media presence across the web, and getting reviews so people can see how awesome you are.
What will Optimizing Google My Business Page do for me?
Google My Business Optimization will help increase customer contact and lead generation from your website. You can be found by potential customers who are searching for local businesses online or in the nearby area with a click of a button.
Who should sign up for Google My Business Optimization?
Google My Business is an essential tool for every business whether you're based locally or online. You need to use it to reflect your brand and have a presence on the web. If you're thinking about starting a business or are already running one, you should do some optimization because this will give your business an edge over your competitors. You can do it in the back of a van or a cozy office with a computer, but doing it will be worth the time spent.
What are the benefits of Google My Business Optimization?
Google My Business Optimization is a great way to increase your visibility and get more business from your website. The more customers you get, the more money you make. You'll see better results with google my business optimization than you would with print ads, radio ads, or even coupon ads on social media outlets. Having an online presence will allow you to have a better relationship with your customers and drive more sales through your business.
Can I do it myself or will someone else help me?
You can do it yourself, but being a little bit of a computer whiz or good with Google Maps will make the process easier. You may need to research what is needed to start your google my business optimisation campaign or which tools are best for your business. Look around on the internet and find out which websites are trusted and relevant. Use these sites as your resources so you can start a successful google my business optimization campaign.
What are the steps I need to take to optimize Google My Business Page?
Step 1: Put your business address on the page
Add your business address to Google My Business page. Verify it using postcard of other methods available to you.
Step 2: Add a website address.
This is what will allow people to contact you online. You can do this yourself, but it is recommended to contact a company that does custom work for businesses. You can also have a website set up by a third party.
Step 3: Add your business name and opening hours.
This is necessary because Google My Business Optimization requires this information to function properly. Your opening hours should be correct so travelers know when they are able to come by your store or restaurant.
Step 4: Optimize Your Google My Business Listing
This step depends on your business and how far you want to take it. You should have a company that specializes in this process to help you out.
Step 5: Get online reviews.
People value other people's opinions. Having a review or two will give you the trust that will make your customers happy and more likely to come back, which can lead to more sales and profits for you.
Step 6: Share your page with as many people as possible.
Interact and share the page on other social media outlets like Facebook, Twitter, and Linkedin. You may also want to tag businesses in your area that are similar to yours so you can gain exposure.
How can I get started?
Start by sending a message to someone who can help you with Optimising Google My Business Page. They will be able to give you direction and advice on how to get the most out of your google my business page. Make sure to ask what their fees are and the process they take to do the optimization.
Is Google my business Free?
Google My Business is free. However optimizig your Google My Business page requires the help of a professional who can help you with the process. It can benefit your business tremendously but requires a little bit of money and some time.
How much does it cost to get started?

The cost will depend on the steps you take to improve your google my business page. There are pros and cons to each step, which includes getting an address, website, and making online reviews available. Services will vary from website design to helping you with your marketing campaign.
How long does it take to optimize my business?

The steps for google my business optimisation are different in each case. Time will depend on what step you choose and how well your company is doing with businesses similar to yours. The process will be different for each company and can be on the order of months or years, depending on the steps you take.
What should I look for?
When looking for a company to help you with google my business page, you want them to have experience with this type of work. You want to find someone that knows how to do this right. You should look at the reviews of people who have used the company's services before so you know it's a good choice.
Who should I contact?
We at XENRION provide Google My Business optimization services. We work with businesses to set up a google my business page for them and start their optimization. We are able to provide all the services you need in one place with competitive rates. We have done this many times before with great success, and we would love for you to be our next client.
How does it work?
Google My Business Optimization works by making sure your business is visible on the internet and tourists know where to go when they are in the area. This is where SEO comes into play so people can find your business easily. It is a way for businesses to advertise themselves on google search and it's done by submitting your business online via Google My Business. The service will help your business reach a greater number of people through local or organic searches. It will also help you get more local clients, customers, and partners.
Here are some quick tips and Google My Business checklist for getting your page up there and keeping it at the top of the search engine results pages (SERPs):
List all of your phone numbers, with links to each number. This way, customers can call whichever number they prefer.
Ensure you have high-quality photos on each page listing of your products or services.
o make sure you're not getting any sort of duplicate listings, Google will check to see if your ads and keywords are appearing on other websites, so be careful what you're linking to.
If you have a business address, be sure to list the street address, as well as the city, state and ZIP code. This helps customers understand where they are located in relation to your business location.
The description field is for a short text description of your business. At the top of the description field, be sure to include your business name, address and phone number.
It's also helpful to use keywords in your business name and address, so that customers can easily find your listing.
In the website field, fill out only the website you want to link to. Do not manually list any other links that may be displayed on your page.
In the category section, try to use a category that describes everything you do within your organization or business. If you don't see it, select the category that is the most closely related.
In the additional details field, be sure to include a link to your store locator. This lets customers know that they can visit your site on a mobile device and see where you are located in their local area.
Lastly, make sure you're only placing your business information in the field that is specifically for businesses. Using a personal web page will not help you get the most out of your listing.
Google My Business helps businesses like yours show up on Google Search and Maps. When done right, this is a great way to connect with new customers online and off. Google takes pride in keeping customers happy by improving their products to meet needs that aren't met by their competitors.